Well as far as phones are considered, Androids are the new smart choice and they were everywhere last year. With headlines like 'dual core processors' and 'Super AMOLED' screens, it is very unlikely the next year will be any different.
But how do you go about buying an Android phone? Which brand suits you? Well, this article might just help you find out!
The first question anyone new to Android is sure to ask 'whats new'. The answer takes a new meaning especially if you are coming from so-called 'dumb phones'. Or maybe last generation smartphones (consider the older N series from Nokia).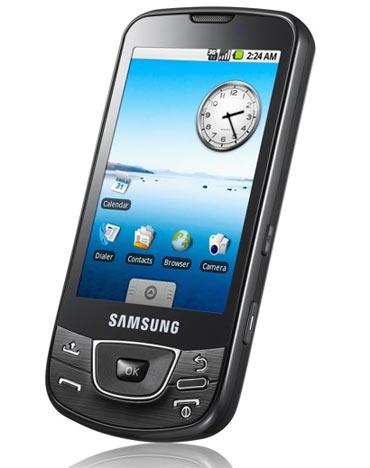 As Symbian used to rule the roost, especially in India, it will be useful to look at it from that angle. The main difference is that Android is a 'connected' OS.
Once you enter your Gmail account details (If you don't have it, it asks you to create one), it starts syncing your e-mail, contacts and calendar from the cloud. Each new e-mail you get is subsequently pushed to your phone. While the Gtalk feature is always there for instant chat feature. The Facebook and Twitter official clients on Android are as smooth as they come, while the browser is in the same league as Apple Safari, which is a good enough compliment.
So if you are greatly into any of the above then I guess it pays to get an Android.
Components (Processor)
W
hile discussing components it is important to mention that the world orders have shifted and people walking to buy a smartphone are rarely interested in 'How many megapixel is the camera?'
Mhz (megahertz) is the new MP.
But yeah this factor is also subject to the same myth and more does not necessarily mean better. To make it simple: there are 3 main brands making processors for Android phones (Tegra not being considered).
Qualcomm, Samsung and Texas Instruments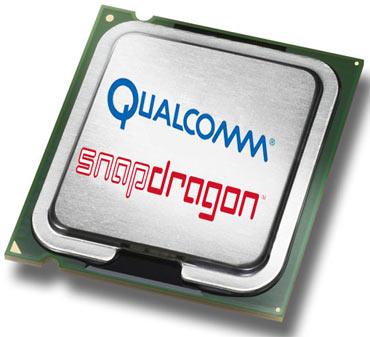 I will try to make the information useful for noobs (newbies) and thus avoid terms like 45 nm, bit rate and instruction set, etc.
Out of the above, by far the most-used platform is the qualcomm 600 Mhz processor (MSM 7227) used in a wide range of devices from the affordable Andro A60 to the premium and sexy HTC legend. It is a good processor and good enough to handle some multitasking. But still it will not allow you to play all new HD games coming out. Still, it is a very good choice.
Recommended phone based on the platform: LG Optimus One: Rs 11K.
Snapdragon 1 Ghz(QSD 8250)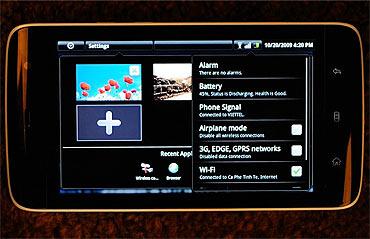 Phew, what a wonderful name for marketing.
These were the phone that were all over the market last year, right from the stunning HTC desire to the huge dell streak. This processor coupled with Adreno graphics powered them all. Until recently was the performance king. Still with a new range of processors coming in this price range, not really recommended.
But still if you must then HTC Desire is for you: Rs 22K.
Snapdragon 800 Mhz (MSM 7230): Used in phones like the newer qwertified Desire Z and some other HTC phones and also in the upcoming Sony Experia Arc and maybe the new playstation phone. This is a new power efficient chip that comes with upgraded Adreno chip 205, that enables it to trash the older snapdragon in graphics performance, inspite of the lower clock speed.
Samsung SOC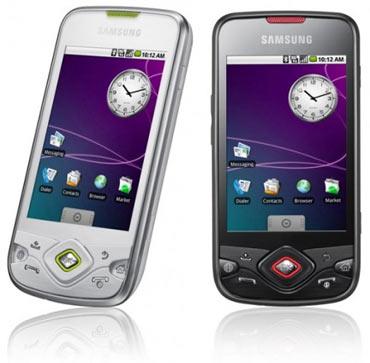 The earliest Samsung Android to make a good name for itself was Spica, thanks to good specs combined with decent pricing.
Unfortunately it was discontinued just when Android was picking up steam. The so-called successor Galaxy 3 came with a downgraded 667 Mhz processor which lags behind similarly clocked processor's (like Qualcomm 600 Mhz) especially when in graphic intensive jobs, like games, thus leaving many unhappy.
Couple that with non-standard low resolution screen 400 x 240 and you have a recipe for disaster. But then there was the TINA (there is no alternative) factor and Galaxy 3 sold in droves.
No such problem for Galaxy S though. Coming with A8 1 GHZ processor (S5PC110 or 'Humming Bird) and upgraded SGX 540 graphics, the Galaxy S bursted through all the bench marks (especially when using the latest 2.2.1 Froyo firmware). Add to that Super AMOLED display and a 'throw anything at me' media player. Thus in spite of inflated pricing and so-so design, it was a rocking success and is the Android phone to look at if you have the said budget.
Texas Instruments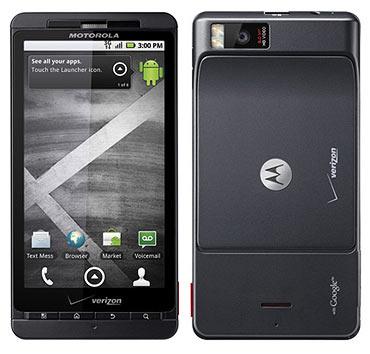 Motorola has been one of the brands that makes extensive use of Texas Instruments processor based on A8 core (OMAP 3630) for phones like Droid X, Droid 2 and others.
It is almost as good as Samsung Hummingbird,
and quite a bit in front of old generation Snapdragon 1 GHZ in graphics performance. Also Milestone and Milestone 2 are rare breed of Android that come with QWERTY hardware keypads.
The TI OMAP processor clocked at 550 and 1024 in milestone and milestone 2 respectively also allows for a good deal of flexibility to power users looking to over-clock to extract more juice from the processor.
Display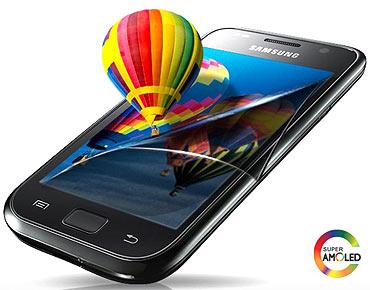 T
he technology behind the displays is myriad, with the general consensus being Super AMOLED from Samsung being the best choice. But still this is a feature that is best selected on your own preference. More emphasis should be given to the display resolution.
The most common resolution for Android phones in the market is 320 x 480 or HVGA as it is commonly known. Most of the phones in Rs 10k to 20k have or rather I will say used to have this resolution.
But WVGA or 480 x 800 is now becoming the de facto standard, thanks to the increasing competition.
Lowly phones like Dell XCD 28 and Galaxy 5 (and Galaxy 3) have to make do with screens of just 240 x 320 (or 240 x 400) which apart from affecting ac
tivities like web browsing and navigation, also limits some of the apps which are formatted for higher resolution screens. Thus unless you are on a very strict budget, these phones are better avoided.
Other features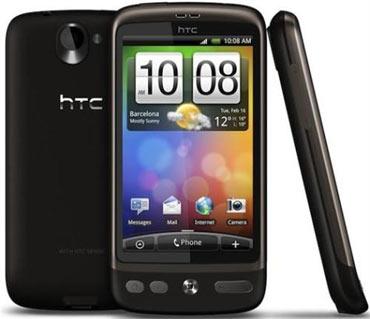 1.
Check out the Android version of the phone you are buying. Most phones nowadays are coming with Eclair 2.1 out of the box or even 2.2 Froyo. But some phones like Moto Backflip are still stuck in history, and are best avoided.
2. Cameras: Unfortunately till now Android has failed to produce a phone, that has a camera that will output pictures that will make you go 'WOW, is that from a phone?'
The way you perhaps go for N8 or used to go for K790/K750 years ago. But still if this feature matters then Sony X10 has the best camera closely followed by Motorola XT720. Then we have the impressive duo of X10 Mini's and Galaxy S.
But then the standards have been raised so high in the previous years that any of the camphones will do for a casual shot.
3. Multimedia performance: Well if you consider video players then Samsung Galaxy S plays everything. From your SD avi's, to 720P MKV's (atleast some of them) . Most of the older HTC and Motorola phones do not come with codec support other then H264 and 3GPP, thus making it necessary to trans-code the video or to get a better media player like Rock Player.
But still those videos will lack hardware acceleration which does wonders for video clarity and battery life. Thus if media is a concern then get a Samsung or LG phone.
4. Future: You have noticed that I have not talked about the upcoming new phones based on dual core processors. Well that's because they are yet to be launched in India. And anymore information in the same space might confuse the newbies. So lets take it one step at a time.
Summary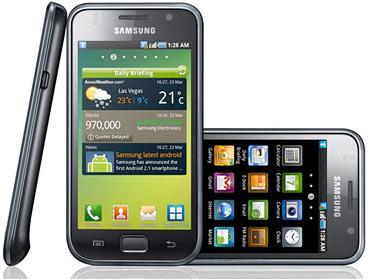 These are the preferred phones but you should also make the choice based on your preference for one particular feature or other.
Rs 8K-9K: Samsung Galaxy 5
Rs 11K-12K: LG Optimus One
Rs 16K-18K: Motorola Defy
Rs 20K-22K: HTC Desire
Rs 24K-25K: Samsung Galaxy S/ Nexus S/HTC Desire Z
Greater than Rs 25K: It really makes sense to wait for the new dual cores to rear their heads and pricing, as it will make for a better and informed choice.
Camera freaks: SE X10 or Moto XT 720
Media junkies: Samsung Galaxy S
Workaholics: HTC Desire Z/Motorola Milestone 2
Budget conscious: LG Optimus One (P500)